DURAMAX DIESEL ENGINE TRUCK SERVICE
Our West Chester drivers depend on their diesel trucks and the Duramax diesel in their Chevy or GMC pickup and our diesel technicians keep them running at peak performance by making sure we have their maintenance done on time. The Duramax diesel engine has been consistently improved by Chevrolet / GMC over the last couple of decades and is fairly bulletproof. This diesel engine by GM is nothing short of a spectacularly powerful, reliable power plant for its line of pickup trucks. Since its conception, Duramax has been an innovative and respected brand, with over 1.5 million engines produced in the United States and some of the toughest engines on the market today.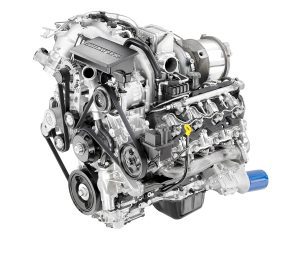 The 6.6-liter Duramax Engines is produced by DMAX, a joint venture between GM and Isuzu in Moraine, Ohio first released in late 2001 replacing the old 6.5-L Detroit built engine. GM was the first to make this jump and it gave GM an added advantage in the diesel truck market. The Duramax Engine utilized the new Bosch Common Rail Fuel system. The early fuel systems included an ECM (Engine Control Module), CP3 Injection pump, FICM (Fuel Injection Control Module), and injectors all of which we are familiar with and work on here at Fleet Care, Inc.
The later version fuel system did away with the FICM and utilize a CP4 injection pump. The Duramax Engine had some issues but they extended the warranty on the injectors to 200,000 miles due to failures that were widespread and there were a lot of diesel trucks in the shop to fix the issue. Changing the injectors on the LB7 Duramax Engines was time-consuming since they were located under the valve cover. The premature injector failure was actually a result of air bubbles in the fuel line. They accumulated in the CP3 pump so when the injector went to fire, the bubble would get between the injector plunger and the injector tip. With the bubble there, the injector plunger had no fluid damping when it comes into contact with the injector tip causing a small gap to form over time. Once that gap grows large enough fuel is allowed to flow through continuously since the rail is pressurized so high. The computer system was unable to determine if this is happening so the check engine light would not notify the driver. The only way to determine if this was happening was to measure the return fuel flow rate.
Here at Fleet Care, Inc, we keep up with issues like fuel flow rates and updates in the Duramax diesel engine so that we can provide quick diagnostics for you and answers quickly which equals more efficient and cost-effective repairs and our Duramax diesel truck drivers don't spend as much time in the shop as a result. It is one way we are able to help our West Chester GMC and Chevy drivers trust their diesel truck to the experts, one big issue fixed at a time!
The true secret to keeping your diesel truck driving like new longer and avoiding repair costs is proper maintenance and repairs done on time vs waiting for them. Our team of certified diesel technicians is well qualified to fix or maintain anything, including your Duramax diesel warranty issues. We actually have diagnostic equipment as good as or better than the dealerships and our team is cross-trained on many different kinds of diesel trucks so you get the advantage of experience. Skip the dealer prices and enjoy the peace of mind you get from quality service, by contacting Fleet Care, Inc today for all your diesel repair and maintenance needs. **Below you will see some of our services | Maintenance Schedule for Duramax Diesel Engines | Specs on the 6.6L V-8 L5P Turbo-Diesel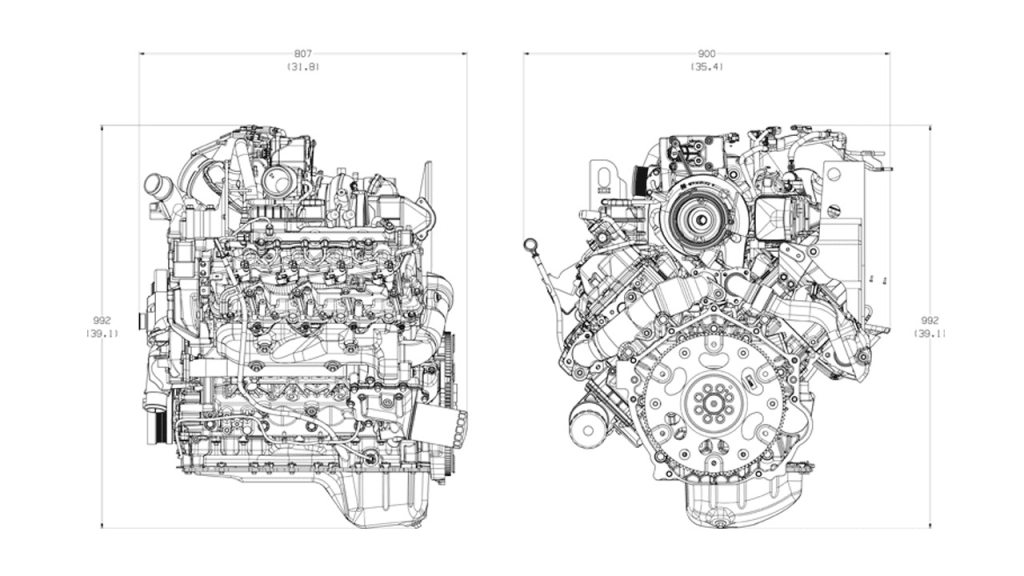 Specialty services for Duramax diesel engines provided here include:
Duramax injectors
Duramax EGR coolers and valves
Duramax CP3 injection pumps
Oil coolers
Head gasket replacement
Head studs
Turbo replacement and rebuild injectors
High-pressure oil pumps
Complete Engine Repair or Rebuild
Complete Diesel Engine Replacement
Maintenance Schedule Suggested for your Duramax Diesel:
Talk to our professionals today at Fleet Care, Inc in West Chester about scheduling your diesel engine maintenance today and before you decide to replace your Duramax diesel vehicles if you have engine issues. We look forward to working with you to keep your diesel vehicles on the road.
Content, including images, displayed on this website is protected by copyright laws. Downloading, republication, retransmission, or reproduction of the content on this website is strictly prohibited
*Image Information & Credits: 6.6L V-8 L5P Turbo-Diesel | 3450 rpm | 445 hp (322 kW) @ 2800 rpm* horsepower | 910 lb-ft (1234 Nm) @ 1600 rpm* torque | The New L5P Duramax 6.6L turbo-diesel engine advances the GM legacy of powerful, quiet, and durable diesels. The next-generation redesign offers more horsepower and torque for easier, more confident hauling and trailering. 19% increase in max torque over the previous Duramax 6.6L, it is quieter and smoother, reducing noise at idle by 38%. More Information Here