Cummins Diesel Engines Service - Genuine Cummins Parts Legendary Dependability and World-Class Support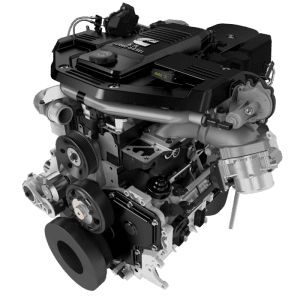 At Fleet Care, Inc in West Chester, we know that quality engines need quality maintenance and replacements parts. If your pickup truck has a Cummins Diesel under the hood, our diesel mechanics have the experience and diagnostic tools to give it the attention it deserves. Our ASE Certified mechanics who know trucks and understand exactly what it takes to maintain it will keep it running at peak performance with lower repair costs by keeping your maintenance done correctly and letting you know what larger maintenance or repairs might be coming up so you don't run into a real problem.
From the legendary 6.7L Turbo Diesel found in the Dodge Ram. The Cummins 6.7L Turbo-Diesel engine is in most of the Dodge RAM 2500 and 3500 Heavy-Duty pickup trucks and RAM 3500, 4500, and 5500 Chassis cabs we see in our shops. Approximately 75% of all RAM 2500 and 3500 Heavy-Duty pickup owners chose the optional Cummins Turbo Diesel.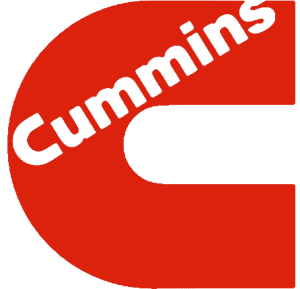 This diesel engine features Selective Catalytic Reduction (SCR) after treatment that uses Diesel Exhaust Fluid (DEF), contributing to a 10 percent increase in fuel economy and best-in-class 15,000-mile oil-change intervals, keeping more of your hard-earned money in your pocket. Owners also benefit from a new cooling system that affords 25 percent more heat-rejection capacity. A high-efficiency fan, dual radiators, dual transmission coolers, and a charge-air cooler lower operating temperatures and deliver improved performance.  Clean, efficient, dependable, and durable. Here at Fleet Care, Inc our diesel mechanics are up-to-date on all the new technology and have the training you need to keep your Dodge diesel truck performing well. 
Our Nissan TITAN XD West Chester drivers who wanted diesel power have the Cummins 5.0L V8 Turbo Diesel which provides 310 hp and 555 lb-ft of torque to their Nissan TITAN XD pickup truck. This combination provides a balance of capability and fuel economy for different truck models and driving type but the same engine and we love working on both of these Cummins diesel engines in all their variations here at Fleet Care, Inc. We like to say, Cummins pickup truck engines provide legendary power, reliability, and durability. No wonder so many pickup truck owners insist on Cummins or nothing at all.
When you're looking to boost your vehicle's performance, our certified mechanics here at Fleet Care, Inc in West Chester, OH can help make the right adjustments. As we work on all Cummins engines and know the technology have the diagnostic tools and skills to take care of all the maintenance and repairs as well as any comprehensive repairs you need.
Cummins Diesel Engine Trivia:  Since Clessie Cummins offered his assistance in developing the car that won the first Indianapolis 500, Cummins has been an innovative and essential aspect of diesel engine technology, immeasurably influencing the industry through the modern-day. Producing a wide range of engines that power everything from mining equipment to pick-up trucks, Cummins has built a globally recognized name symbolizing power and reliability. For more than 100 years, Cummins diesel engines and components have built this company into a global leader in technology and machinery. It is now a household name among motorists, commercial machine operators, business owners, and all the people in between.
Specialty services for Cummins Diesel Engines:
Cummins EGR coolers
Cummins injectors
Cummins injection pumps (CP3 and VP44)
Oil coolers
Head gasket replacement
Head Studs
Turbo replacement and rebuild
Injectors
High-pressure oil pumps
MAINTENANCE SCHEDULE FOR YOUR CUMMINS DIESEL ENGINE
When do you need to schedule maintenance for your diesel engine and what is needed each time? For your convenience, we've added the preferred maintenance listing.
Talk to our professionals today at Fleet Care, Inc in West Chester about scheduling your diesel engine maintenance today. We look forward to working with you to keep your diesel vehicles on the road and out of the shop!
Content, including images, displayed on this website is protected by copyright laws. Downloading, republication, retransmission, or reproduction of the content on this website is strictly prohibited